Meet the Editors
SearchVMware.com has a team of dedicated editors who bring you the best VMware information from around the Web. Our staff searches the Web daily for the latest news and technology updates. We also keep in constant contact with users and top technical experts to bring you a constant stream of fresh, original content. Here's a look at who's behind the site: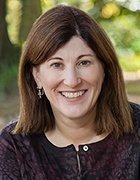 Margie Semilof Editorial Director msemilof@techtarget.com
As editorial director, Margie plans and oversees strategy and operations for TechTarget's Data Center and Virtualization Media Group. She works closely with the editorial team to keep the many sites focused on the information needs of IT professionals. She has spent many years as a reporter, editor and columnist at various technology media companies. She holds BS and MA degrees from Boston University.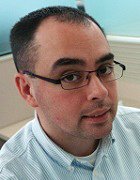 Colin SteeleExecutive Editorcsteele@techtarget.com
Colin is the editor of SearchConsumerization.com and helps oversee four other TechTarget sites: SearchEnterpriseDesktop.com, SearchVirtualDesktop.com, SearchServerVirtualization.com and SearchVMware.com. Before joining TechTarget in 2007, he was a newspaper reporter for The Eagle-Tribune in North Andover, Mass. Colin has previously written for the Gloucester Daily Times, Tri-Town Transcript and The Daily Orange at Syracuse University, where he received his bachelor's degree in newspaper journalism in 2002.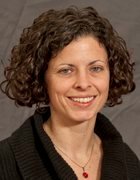 Christine Cignoli Senior Site Editor ccignoli@techtarget.com
Christine Cignoli is senior site editor in the Data Center and Virtualization group at TechTarget, and managing editor for the Modern Infrastructure e-zine. She was formerly Trends editor at Storage magazine, and has also covered enterprise applications and government IT. She has a master's degree in publishing and writing from Emerson College.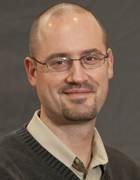 Tom Walat Site Editor twalat@techtarget.com
Tom Walat is the site editor for SeachVMware.com. Before joining TechTarget in January 2012, Tom worked for many years as a reporter, columnist, editor, interactive editor and editorial systems manager at a Boston-area newspaper. Tom has won several awards for his work on print and online publications, including first place from the New England Press Association for a Web site he designed and produced to highlight the impact of OxyContin and heroin use on the South Shore. Tom holds a bachelor's degree in journalism from Northeastern University.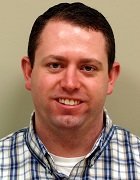 Ryan LaniganAssistant Site Editorrlanigan@techtarget.com
Ryan Lanigan is the assistant site editor for SearchServerVirtualization.com and SearchVMware.com, where he writes and edits various pieces of content. He graduated from Bridgewater State University in 2011 with a B.A. in communications. He runs his own website, HockomockSports.com, covering a high school sports league. Ryan has freelanced for The Brockton Enterprise and ESPNBoston.com, covering the New England Revolution as well as high school sports.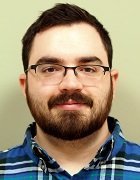 Ryan McLaughlinAssistant Site Editorrmclaughlin@techtarget.com
Ryan McLaughlin writes and edits content for TechTarget's endpoint and virtualization sites. He is also responsible for maintaining their homepages and producing the Desktop and Mobile Digest newsletters. Before joining TechTarget in March 2014, he studied journalism at Stonehill College and worked as a copy editor for Ars Technica and Tom's Hardware.