SearchVMware.com has a team of dedicated editors who bring you the best VMware information from around the Web. Our staff searches the Web daily for the latest news and technology updates. We also keep in constant contact with users and top technical experts to bring you a constant stream of fresh, original content. Here's a look at who's behind the site: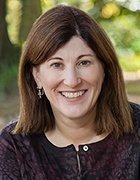 Margie Semilof Editorial Director msemilof@techtarget.com
As editorial director, Margie plans and oversees strategy and operations for TechTarget's Data Center and Virtualization Media Group. She works closely with the editorial team to keep the many sites focused on the information needs of IT professionals. She has spent many years as a reporter, editor and columnist at various technology media companies. She holds BS and MA degrees from Boston University.

Alex Barrett Executive Editor abarrett@techtarget.com
Alex Barrett is senior executive editor for TechTarget's Data Center and Virtualization media group, with editorial oversight of SearchDataCenter.com, SearchServerVirtualization.com and SearchVMware.com. She joined TechTarget in 2002 as one of the founding editors of Storage magazine. During her tenure, she has reported and edited on the topics of storage, virtualization, data center infrastructure and IT operations. Prior to TechTarget, Alex worked at Computer Publishing Group, writing news and features about Unix and the Internet.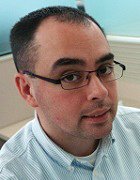 Colin SteeleExecutive Editorcsteele@techtarget.com
Colin is the editor of SearchConsumerization.com and helps oversee four other TechTarget sites: SearchEnterpriseDesktop.com, SearchVirtualDesktop.com, SearchServerVirtualization.com and SearchVMware.com. Before joining TechTarget in 2007, he was a newspaper reporter for The Eagle-Tribune in North Andover, Mass. Colin has previously written for the Gloucester Daily Times, Tri-Town Transcript and The Daily Orange at Syracuse University, where he received his bachelor's degree in newspaper journalism in 2002.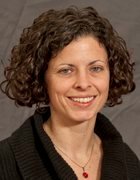 Christine Cignoli Senior Site Editor ccignoli@techtarget.com
Christine Cignoli is senior site editor in the Data Center and Virtualization group at TechTarget, and managing editor for the Modern Infrastructure e-zine. She was formerly Trends editor at Storage magazine, and has also covered enterprise applications and government IT. She has a master's degree in publishing and writing from Emerson College.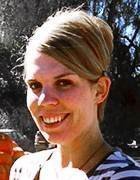 Meredith Courtemanche Editor mcourtemanche@techtarget.com
Meredith Courtemanche is site editor for SearchVMware.com. She edits tips and other content for the site, writes news stories and creates editorial guides. Meredith joined TechTarget in 2012 from PennWell, where she covered the semiconductor manufacturing industry for more than five years. She holds a B.A. in English from Boston University.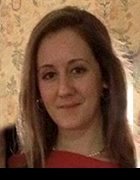 Julia Anderson Assistant Editor janderson@techtarget.com
Julia Anderson is an assistant editor for SearchServerVirtualization.com and SearchVMware.com. Her responsibilities include editing tips, posting content to the Web, and creating newsletters. Julia graduated from Boston University in 2011 with a B.S. in journalism and a concentration in German.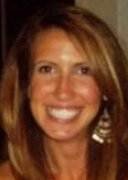 Bridget Botelho News Director bbotelho@techtarget.com
Bridget Botelho has worked as a reporter for TechTarget since joining the company in 2007, covering a variety of data center technologies including server hardware, operating systems and desktop virtualization. Prior to joining TechTarget she worked as a reporter for both daily and weekly newspapers. She graduted from Northeastern University's School of Journalism in 2002.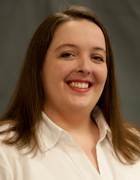 Beth Pariseau Senior News Writer bpariseau@techtarget.com
Beth began as a news writer for SearchStorage.com in 2005, moving up to senior news writer two years later, and has been writing for SearchServerVirtualization.com since June 2010. She has also been covering news for SearchDataCenter.com since January 2012. She graduated from the University of Massachusetts at Amherst in 2002 with a Bachelor's degree in English, and brought several years of newswriting experience to Tech Target; she has previously been published in the Massachusetts Daily Collegian, the Boston Globe, the Daily Hampshire Gazette and the Lowell Sun.