A VMware fling is an unsupported virtualization or cloud computing software tool created by a VMware engineer.
Download tips on addressing the unique challenges of storage in VMware environments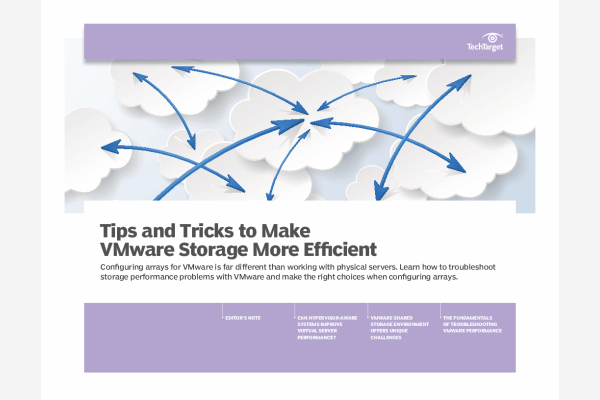 Configuring arrays for VMware is far different than working with physical servers. Explore this technical handbook to learn how to troubleshoot storage performance problems with VMware and make the right choices when configuring arrays.
By submitting your email address, you agree to receive emails regarding relevant topic offers from TechTarget and its partners. You can withdraw your consent at any time. Contact TechTarget at 275 Grove Street, Newton, MA.
You also agree that your personal information may be transferred and processed in the United States, and that you have read and agree to the Terms of Use and the Privacy Policy.

Flings often address a specific problem or offer a utility not found in a VMware product. VMware staffers publish these short-term projects for free on the VMware Labs site, where users can offer feedback and suggestions.
Some VMware flings are go on to become official products. VMware vCenter Multi-Hypervisor Manager, which manages other hypervisors from vCenter, is the first VMware-supported product born from a VMware fling (XVP Manager).
VMware has called upon its user community to submit ideas for useful software tools in the Open Innovation Contest. VMware's technology team then develops the winning idea into a VMware fling.
Continue Reading About VMware fling