corporate VM (corporate virtual machine) definition
A corporate VM (corporate virtual machine) is a virtual computing environment (VM) that is allocated to an end user for business use.
Juggling BYOD Benefits and Burdens of Management in the Enterprise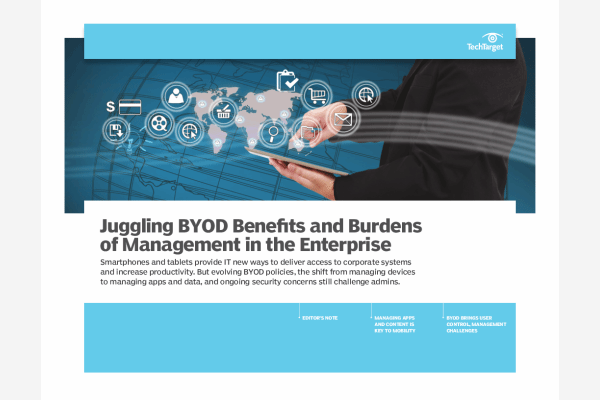 Experts explore the positive aspects of devices in the enterprise and address the challenges of managing more endpoints, facing security risks, and enforcing usage policies.
By submitting your email address, you agree to receive emails regarding relevant topic offers from TechTarget and its partners. You can withdraw your consent at any time. Contact TechTarget at 275 Grove Street, Newton, MA.
You also agree that your personal information may be transferred and processed in the United States, and that you have read and agree to the Terms of Use and the Privacy Policy.

An administrator can create a corporate VM that provides access to network resources and enforces corporate computing policies. The corporate VM can be deployed on personally owned devices to grant users the access they desire while protecting corporate data.