host operating system
A host operating system (OS) is the original OS installed on a computer... (Continued)
Looking for something else?
A host operating system (OS) is the original OS installed on a computer. Other operating systems are sometimes installed on a computer, in addition to the host OS, as guest operating systems. For the purposes of disk partitioning, a guest OS must be the same as the host OS. In virtualization, however, a guest OS can be a different from the host.
Tips, Tricks and Techniques To Make VMware Storage More Efficient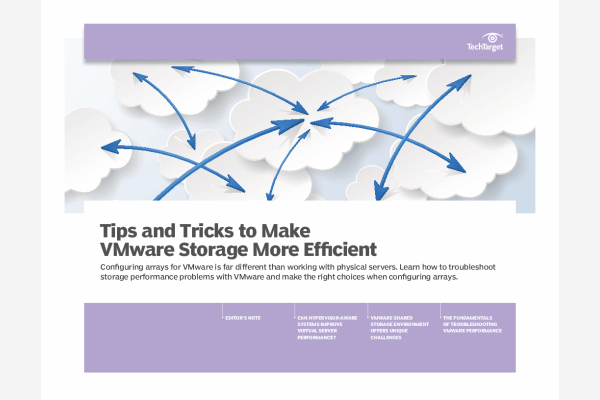 Configuring arrays for VMware is far different than working with physical servers. Explore this technical handbook to learn how to troubleshoot storage performance problems with VMware and make the right choices when configuring arrays.
By submitting your personal information, you agree to receive emails regarding relevant products and special offers from TechTarget and its partners. You also agree that your personal information may be transferred and processed in the United States, and that you have read and agree to the Terms of Use and the Privacy Policy.

Continue Reading About host operating system