vSphere hot plug definition
vSphere hot plug is a function lets administrators add additional virtual hardware to running virtual machines (VMs).
Download tips on addressing the unique challenges of storage in VMware environments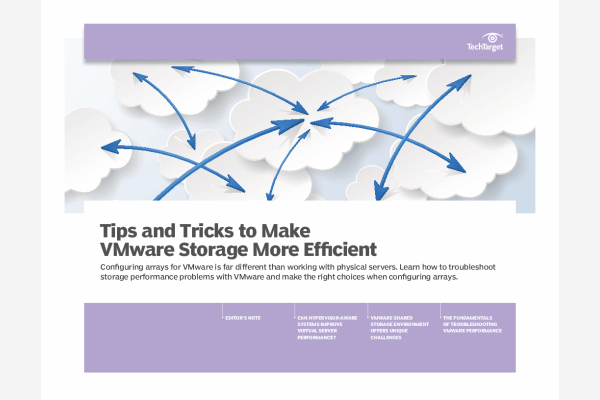 Configuring arrays for VMware is far different than working with physical servers. Explore this technical handbook to learn how to troubleshoot storage performance problems with VMware and make the right choices when configuring arrays.
By submitting your email address, you agree to receive emails regarding relevant topic offers from TechTarget and its partners. You can withdraw your consent at any time. Contact TechTarget at 275 Grove Street, Newton, MA.
You also agree that your personal information may be transferred and processed in the United States, and that you have read and agree to the Terms of Use and the Privacy Policy.

VSphere hot plug is not enabled by default. To enable the hot plug function, the VM must be powered off -- which is why administrators should consider enabling hot plug when the VM is created if there's any chance at all that is a VM will need more hardware resources. The guest must be rebooted before it will recognize the new vCPU.
VSphere requires the administrator to have installed VMware Tools and be running VMware version 7 or greater.