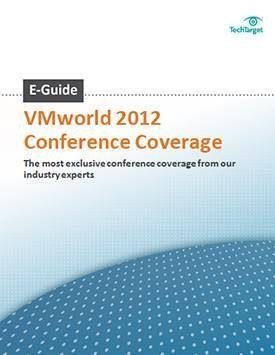 Takeaways from VMworld 2012 
2012 marked the sixth straight year that TechTarget's SearchServerVirtualization.com has been the official media partner of VMworld and the annual VMworld Awards competition. As such, our independent team of experts and editors from SearchServerVirtualization.com, SearchVMware.com and SearchVirtualDesktop.com, were on site to provide unrivaled, detailed media coverage of the event – from user feedback to product releases/updates to the state of VMware.
This expert e-guide condenses the most popular and most valuable coverage from the event in San Francisco earlier this year, covering topics ranging from VMware technology updates to which virtualization products won the "Best of VMworld" awards.
This was first published in October 2012