What is VMware Player 3.0?
VMware Player can be a valuable tool for system administrators new to virtualization.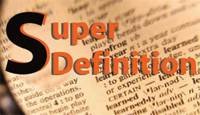 VMware Player is a free software tool from VMware that allows you to create, modify and run both new and previously built virtual machines (VMs), including VMware virtual appliances. It can be hosted on an extensive variety of desktop and server operating systems and has a small resource footprint. Player is to virtualization hosting applications what notepad.exe or nano is to text editors: simple, fast, gets the job done, and doesn't get in your way.
VMware Player is available for download at: https://www.vmware.com/products/player/.
VMware Player functionality
Player is useful for anyone that wants to try out virtualization without having to spend a lot of time learning the intricacies of virtualization. This product is especially good for focusing on the concepts of sharing hardware resources without getting bogged down in the minutiae. On the flip side, this limited customization also prevents its usefulness in a production environment. That being said, it is a straightforward, easy to use tool that can help anyone new to virtualization, including system administrators that are taking their first tentative steps into the virtualization pool. I've been working with VMware products since ESX 1.5, and I still find uses for Player!
The simplicity of the tool is obvious by looking at the main menu bar, which has only three choices:
File: Browsing, link to VMware's appliance download page, VM management;
VM: Configurable settings, device functionality and power options;
Help: Links to relevant pages on VMware.com.
Benefits of VMware Player
Extremely simple to learn and intuitive to use. Player puts the basic operations of virtualization into the hands of everyone. It is also a viable, or even preferable option to making a computer dual-bootable, as various operating systems can run simultaneously as VMs within the hosted OS, as long as the memory and processing resources are sufficient to accommodate them. Using a very basic PC that is three years old, I was able to host a Linux appliance on a Windows Vista machine without any difficulties, or even noticeable effect on the host OS. The ability to flip between the two operating systems provides very useful functionality.
VMware Player drawbacks
VMware does not offer support for Player -- you are on your own as far as figuring it out. This is not really a big deal at all, as there isn't much to it. As you refine your desktop virtualization needs, as well as require more powerful virtualization tools such as creating snapshots or advanced configurations, you can always upgrade to VMware Workstation.
Dig Deeper on VMware Workstation, Fusion and Player