Meet the Editors
SearchVMware has a team of dedicated editors who bring you the best VMware information from around the web. Our staff searches the web daily for the latest news and technology updates. We also keep in constant contact with users and top technical experts to bring you a constant stream of fresh, original content. Here's a look at who's behind the site: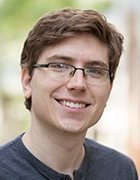 Nick Moore Associate Site Editor nmoore@techtarget.com
Nick Moore is assistant site editor for SearchServerVirtualization and SearchVMware. He moved from Maine to the Greater Boston area to pursue a master's degree in publishing and writing from Emerson College, as well as a career in digital publishing. Prior to joining TechTarget in October 2017, he worked as a freelance copyeditor and writer. Allyson Larcom Associate Site Editor alarcom@techtarget.com
Allyson Larcom is the associate site editor for SearchVMware. She previously worked for academic publisher Jones & Bartlett, Salt Lake Underground (SLUG) Magazine and Wellesley College's Counterpoint Magazine. Her writing has been published by Atticus Review, Counterpoint Magazine and OK Whatever. Allyson is a graduate of Wellesley College with a bachelor's in English, with a focus in creative writing and classical history.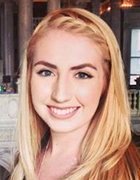 Marissa Comeau Assistant Site Editor mcomeau@techtarget.com
Marissa Comeau is an assistant site editor for SearchServerVirtualization and SearchVMware. She graduated from Boston University in 2015 with a B.A. in English. Prior to joining TechTarget, she served as a senior editor for a student-run literary journal and as a copy editing intern for DigBoston.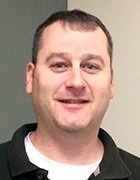 James Montgomery News Director jmontgomery@techtarget.com
James Montgomery is the news director for the Data Center and Virtualization sites at TechTarget. He has 20 years' experience with editorial roles covering B2B/B2C technologies and end markets ranging from semiconductors to renewable energy to industrial lasers. Before joining TechTarget he was senior market research and content editor at n-tech Research, writing and editing reports on a variety of hardware technologies and materials.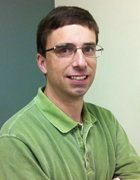 Robert Gates News Writer rgates@techtarget.com
Robert Gates joined TechTarget as a news writer for its Data Center and Virtualization media group in March 2015. He covers data centers, data center strategies, server technologies, converged and hyperconverged infrastructure and open source operating systems for SearchDataCenter. Prior to joining TechTarget, Robert was a local news reporter for several newspapers and websites, including Patch.com, Gatehouse Media, Bennington Banner and Keene Sentinel. His work has also appeared in The Salem News and Boating Times New England. He graduated from St. Michael's College in 2000 with a bachelor's degree in journalism/mass communication. You can find him on Twitter at @RBGatesTT.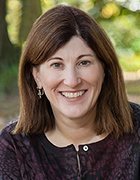 Margie Semilof Editorial Director msemilof@techtarget.com
As editorial director, Margie plans and oversees strategy and operations for TechTarget's Data Center and Virtualization media group. She works closely with the editorial team to keep the many sites focused on the information needs of IT professionals. She has spent many years as a reporter, editor and columnist at various technology media companies. She holds B.S. and M.A. degrees from Boston University.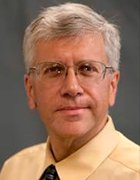 Stephen J. Bigelow Senior Technology Editor sbigelow@techtarget.com
Stephen J. Bigelow is the senior technology editor in the Data Center and Virtualization media group at TechTarget. He has more than 20 years of technical writing experience in the PC/technology industry. He holds a Bachelor of Science degree in electrical engineering, along with CompTIA A+, Network+, Security+ and Server+ certifications and has written hundreds of articles and more than 15 feature books on computer troubleshooting, including Bigelow's PC Hardware Desk Reference and Bigelow's PC Hardware Annoyances. Follow Steve on Twitter (@Stephen_Bigelow) and LinkedIn.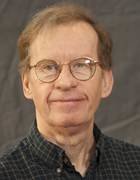 Ed Scannell Senior Executive Editor escannell@techtarget.com
As Senior Executive Editor, Ed Scannell is responsible for overseeing the day-to-day operation of several TechTarget sites in the Data Center and Virtualization media group, as well as editing and writing news, features and other technical stories. He has also worked for 25 years at Computerworld and Infoworld as editor at large, mainly covering enterprise class products and technologies from IBM and Microsoft.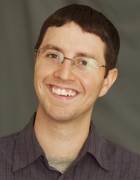 Nick Martin Executive Editor nmartin@techtarget.com
Nick Martin is an executive editor for TechTarget's Modern Infrastructure e-zine. Previously he was senior site editor for SearchServerVirtualization. Prior to joining TechTarget in 2011, he worked as a staff reporter for the Monadnock Ledger-Transcript in Peterborough, N.H. Nick graduated from St. Michael's College in 2008 with a B.A. in journalism and mass communication.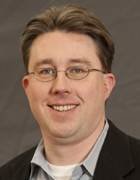 Phil Sweeney Senior Managing Editor psweeney@techtarget.com
Phil Sweeney is a senior managing editor in TechTarget's Data Center and Virtualization media group. He oversees e-publications on topics ranging from cloud computing to server virtualization to IT operations. He also serves as co-editor of Modern Infrastructure, the group's monthly e-zine. A graduate of St. Bonaventure University, he previously worked as a reporter and editor at several New England newspapers.