Q
Evaluate
Weigh the pros and cons of technologies, products and projects you are considering.
How to set up a home virtualization lab for about $1,000
Choosing the right hardware and software for your home lab can be tricky, but you can use good components for relatively cheap -- or even free.
I want a home virtualization lab to test out various VMware, Citrix Systems and Microsoft virtualization technologies....
Continue Reading This Article
Enjoy this article as well as all of our content, including E-Guides, news, tips and more.
What would you suggest for server, storage and network setup?
For the ideal home virtualization lab, spec hardware around a comprehensive lights-out management system; I recommend Intel's vPro technology. Few motherboard and processor combinations support vPro, so choose hardware carefully. The Intel Core i5-3470 Processor -- with 6 MB cache and turbo to 3.60 GHz -- is the best choice. For the motherboard, choose Q77 boards over B75 boards. The Q77 include two 6 Gb/sec SATA ports, while the B75 boards only have one. The Asus P8Q77-M/CSM is a solid Q77 board.
VMware's free ESXi 5.1 hypervisor won't talk to the Asus board's network interface card (NIC), so add an Intel dual-port 1 Gb network card. The three-NIC setup gives you a dedicated vPro NIC (the onboard NIC), a dedicated hypervisor management NIC and a dedicated NIC for your virtual machines (VMs).
The two 6 Gbit/sec SATA ports enable direct attached storage (DAS). The Intel chipset provides a solid RAID 1 drive mirroring setup. Choose Seagate 3TB 7200.14 drives as your DAS foundation; they are fast, reliable and offer ample storage for VMs in virtualization lab projects. Outfit the system with 32 GB of RAM (4x 8 GB DIMMs). This is both the maximum that your processor will handle and also the maximum amount supported by the VMware free ESXi 5.1 hypervisor.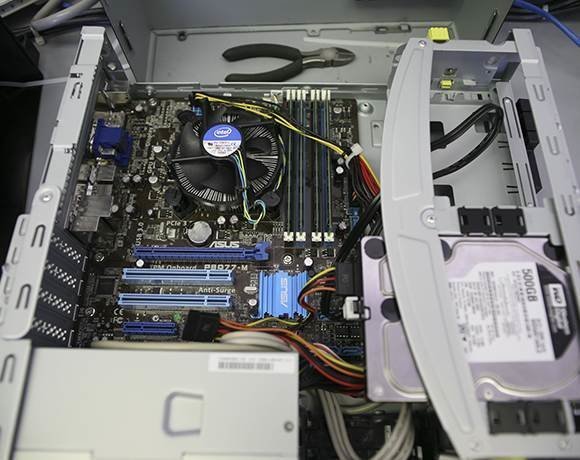 Figure 1. The author's home virtualization lab hardware.
This home virtualization test lab (Figure 1) can be built for approximately $1,000, with a standard micro-ATX chassis and power supply. If you want to experiment with block storage, the Synology DS1812+ goes for about $1,000 on Amazon. For $3,000, you could build a nice two-node cluster with shared storage that works with both VMware and Microsoft's Hyper-V virtualization tools.
Build your home virtualization lab
Dig Deeper on Selecting storage and hardware for VMware environments
Saving and referring to performance data following a switch to a different version of vCenter can be done, but not without some difficulty. Continue Reading
Long possible with vSphere, live VM cloning is now a reality with the latest version of Hyper-V. But what options do you have on other platforms? Continue Reading
Though aberrations exist, WWNs are nearly always unique, and the advent of NPIV technology on virtualization platforms helps ensure this fact. Continue Reading
Have a question for an expert?
Please add a title for your question
Get answers from a TechTarget expert on whatever's puzzling you.