Definition
ThinApp AppLink
VMware ThinApp AppLink is a packaging technology that makes one virtualized application dependent on another, so they can work together in one sandbox.

Download this free guide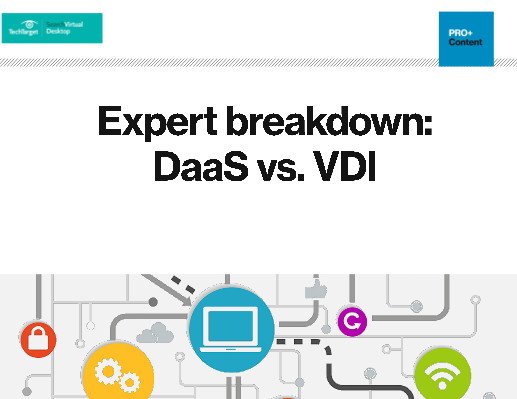 The virtual desktop migration—VDI vs. DaaS
Are you migrating towards a virtual desktop? Not sure whether or not you should host it in your data center (VDI) or in the cloud? Let our editors help. Compare and contrast VDI and DaaS pros, cons and use cases in this complimentary 17-page guide.
ThinApp virtualizes applications so that they are isolated from each other and the underlying OS. With ThinApp AppLinks, the packages are still deployed separately, with an Applink path that causes subordinate apps to open with the main app. The AppLinked packages' virtual environments merge in accordance with the main app's sandbox. More than one package can be tethered to a main package with an AppLink path, and subordinate packages can have their own AppLink dependents. ThinApp AppLinks can be specified as optional or required for the main application to execute.
AppLinking packages can be used to modify an existing virtual app, separate a subcomponent from the main app or share one app component with multiple virtual apps. It also can link whole applications, but one application will always import the other into its sandbox.
ThinApp supports up to 250 AppLinked packages but in practice that number of AppLinks would be virtually impossible to maintain.
Continue Reading About ThinApp AppLink
Dig Deeper on Working with VMware View