Evaluate
Weigh the pros and cons of technologies, products and projects you are considering.
How to choose the right VMware type-2 hypervisor
Introduction
Type-2 virtualization continues to evolve to keep up as IT roles expand and cutting-edge technologies mature. VMware has a number of these desktop virtualization tools for users who want to test and develop VMs before pushing them into the production environment.

When choosing what best fits your desktop virtualization needs, the top factors typically include price, features and OS that will support the Type-2 hypervisor. VMware Workstation, Player and Fusion are three products -- each one varying to some degree, which can make it difficult to select one over the others. To help you in your efforts, we've broken down the details of each tool and which ones work best in certain scenarios.
1

The full-fledged platform

-
Workstation
VMware Workstation allows users to create and run virtual machines on a desktop in a test and development environment. With each release, VMware adds more features from its ESXi -- or bare-metal hypervisor -- to Workstation, making it ideal for producing virtual machines that may migrate to the production environment.
2

For less demanding scenarios

-
Player
VMware Player is also a Type-2 hypervisor that is a standalone product that can run virtual machines in a window. VMware Player is free for personal use, while VMware Player Pro is licensed for commercial use and can run restricted virtual machines. Although they don't share all of the same features, VMware Player Pro can accomplish some of the same things while avoiding some of the cost of Workstation.

Download this free guide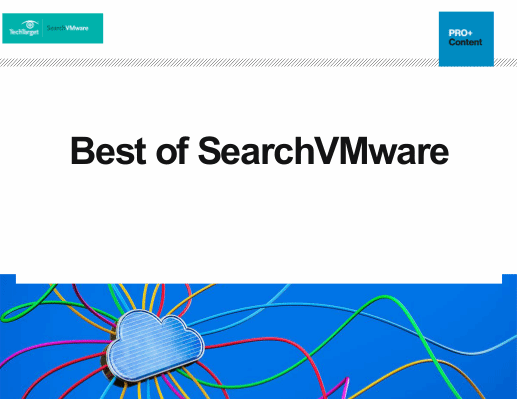 Expert Guide: Most popular articles from SearchVMware.com
Due to popular demand, our editors have put together this complimentary 32-page guide highlighting some of our most visited and most useful – as chosen by your peers – SearchVMware articles so far this year.
3

The choice for Mac users

-
Fusion
There are quite a few administrators running MacBooks that will need a hypervisor to run a Windows operating system. VMware Fusion and Fusion Professional virtualization platforms both support Apple OSes, which is something that VMware Workstation can't do. Although Fusion and Workstation have some similar features, such as a snapshot manager, they have different focuses.
4

Definitions to know

-
Glossary