Get started
Bring yourself up to speed with our introductory content.
Stay connected with tips and trends in vSphere networking
Introduction
The data center of today has more strain put on its network as virtual desktop infrastructures, mobile devices and cloud services grow in popularity.
As more devices and users get connected and even more servers are virtualized, the vSphere network needs administrators with the troubleshooting know-how to remove roadblocks quickly when network traffic slows to a crawl.
VMware's vSphere Standard Switch and vSphere Distributed Switch are two ways to route traffic; administrators who have expertise with these switches can tweak their systems for better performance and more security around virtual machines. For multi-tenant cloud providers or large enterprises that require even greater flexibility and protection, VMware came out with its NSX network virtualization offering that infuses functionality, such as a distributed firewall, into the hypervisor.
This guide shares troubleshooting tips and informative articles that cover the latest in networking in a vSphere infrastructure.
1

Clearing communication clogs

-
Correcting connections
When network performance is lagging or virtual machines cannot talk to hosts, it takes a certain set of skills and troubleshooting chops to uncover the cause in today's multifaceted virtual environments.
2

The basic option

-
Working with the vSphere Standard Switch
Despite the word "standard" in its name, the vSphere Standard Switch features plenty of functionality to route traffic in the data center and keep data moving in the right direction.
Feature
Don't let the name fool you. The vSS has plenty of functions to help shape network traffic. Continue Reading
Feature
An expert says there are a few instances when the vSS is preferred to the vSphere Distributed Switch. Continue Reading
Tip
Our expert describes the differences between VMware's two switch options. Continue Reading

Download this free guide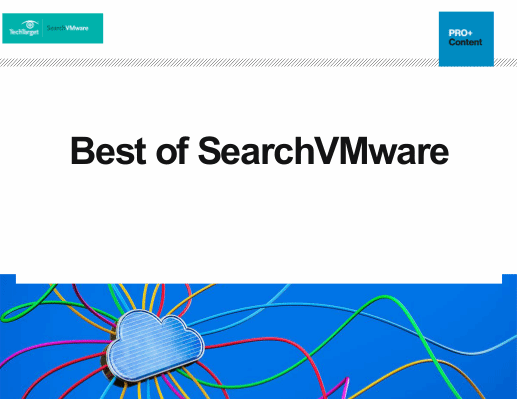 Expert Guide: Most popular articles from SearchVMware.com
Due to popular demand, our editors have put together this complimentary 32-page guide highlighting some of our most visited and most useful – as chosen by your peers – SearchVMware articles so far this year.
3

More advanced features

-
Stepping up to the vSphere Distributed Switch
The vSphere Distributed Switch (vDS) comes with the vSphere Enterprise Plus license. The enhanced functionality of vDS offers more visibility to the network along with centralized administration to simplify operations.
Answer
Trying to avoid downtime in a networking change? There are a few steps required to avoid interruptions in service. Continue Reading
Tip
With PowerCLI 5.5, VMware put in additional cmdlets to give administrators another option to work with vDSes. Continue Reading
Tip
Replacing standard switches with vDS will provide better monitoring and networking capabilities. This advanced tip walks administrators through the process. Continue Reading
4

The new frontier

-
Network virtualization with NSX
VMware introduced its NSX network virtualization offering in 2013 and promoted the product as a way to bring added flexibility and security to an area that had largely remained constant for several decades. By abstracting certain network functions from hardware, NSX is a key component to VMware's vision for the software-defined data center.
5

Glossary

-
Key networking terms