Get started
Bring yourself up to speed with our introductory content.
The VMware infrastructure monitoring encyclopedia
Introduction
VMware vSphere and vCloud performance can steadily decline without diligent infrastructure monitoring. Virtual machines, hosts, hypervisors, applications and physical hardware all represent potential bottlenecks and areas of resource contention. Routine infrastructure checkups and active monitoring can help prevent VM sprawl, security breaches and system downtime, as well as ensure your environment stays healthy and functions properly.
You have the ability to monitor your vSphere and vCloud infrastructures from vCenter, through supported tools and unsupported flings, through various third-party products and via command-line scripting. Familiarize yourself with all the options at your disposal to learn which will provide you with the most useful data, fit your budget and mesh with your data center most seamlessly.   
1

vSphere

-
Performance-monitoring tools and techniques for vSphere
Actively monitoring your vSphere environment can help prevent small problems from erupting into epic catastrophes and give insights on ways to optimize performance. Issues are often not obvious, but a good monitoring system should prevent you from being blindsided. The only way to form an effective performance-monitoring strategy is to get familiar with the tools from VMware and third parties, understand which information they report and how this fits your overall infrastructure needs.
2

vCloud

-
Keeping an eye on your vCloud infrastructure
One barrier to cloud computing adoption is performance monitoring. Though you can apply some of the same virtual infrastructure performance-monitoring tactics to your vCloud environment, you'll also need cloud-specific tools. VMware offers a number of applications and flings for cloud management, but third-party products are also available. The following links will give you a solid understanding of what you need to monitor in your vCloud infrastructure, which tools will serve you best and how those integrate in your existing vSphere environment.

Download this free guide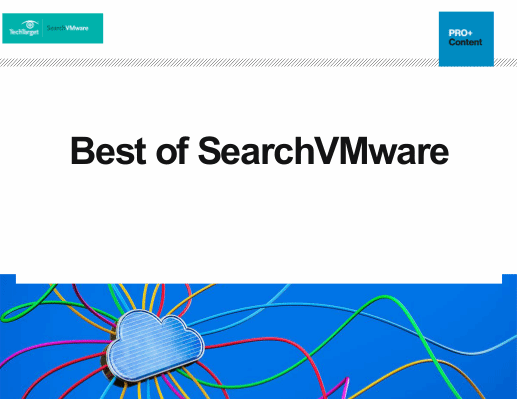 Expert Guide: Most popular articles from SearchVMware.com
Due to popular demand, our editors have put together this complimentary 32-page guide highlighting some of our most visited and most useful – as chosen by your peers – SearchVMware articles so far this year.
3

Glossary

-
VMware monitoring vocab
For more information on vSphere and vCloud infrastructure monitoring, check out this glossary of related tools and terms.