Manage
Learn to apply best practices and optimize your operations.
Managing VMware View with View PowerCLI: Chapter 21
Managing VMware View with View PowerCLI:
New to VMware View is PowerShell and PowerCLI support. VMware's adoption of Microsoft's PowerShell has ripped through the VMware Community since its introduction in Vi3. It's really great that VMware have chosen to adopt and embrace this technology, and PowerShell/CLI usage continues to grow – it's become the defacto standard for any CLI based activity as new cmdlets are added to the pool on a yearly basis. Remember if you want to use this you need to first install (Windows 7) or enable (Windows 2008 R2) Microsoft PowerShell on your management system: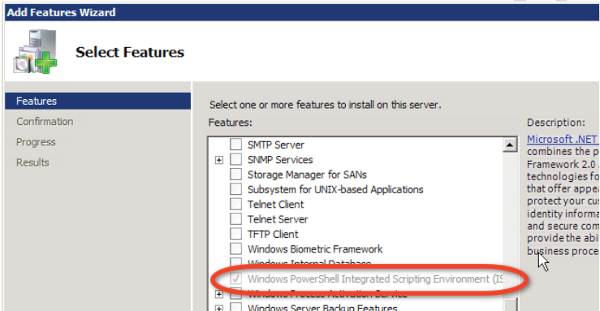 Then install the vSphere PowerCLI 4.1 extensions. At the time of writing the cmdlets for View are in the form of a snap-in that has be loaded into the PowerCLI environment. These are currently held in:
C:\Program Files\VMware\VMware View\Server\extras\PowerShell
The snap-ins are installed by merely running the .PS1 file called add-snapin.ps1. The running of the PS1 file adds shortcuts to your start menu so when a View PowerCLI session is started the appropriate snap-ins are loaded into the environment.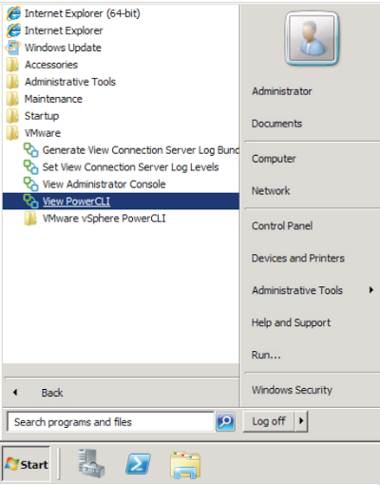 What follows here is some examples of the View PowerCLI cmdlets. I'm indebted to VMware's "VMware View Integration Guide" which covers the PowerCLI. You might be interested to know the guide also covers customizing LDAP data in View, and its new integration with Microsoft SCOM.
Dig Deeper on VMware Resources