News
Stay informed about the latest enterprise technology news and product updates.
Trending on Twitter: The vSphere 5.5 release
VMware users took to Twitter to express delight, displeasure and to offer guidance following the vSphere 5.5 general availability announcement.
VMware vSphere 5.5 includes both scalability and high availability improvements, as well as an update to the Single Sign-On feature. Though the platform was not a focal point of VMworld 2013, the virtualization community eagerly awaited its release.
As soon as VMware Inc. made the platform generally available for download, VMware developers and customers took to Twitter, sharing download and Knowledge Base links, posting questions and offering advice to each other.
Some users warned against potential lingering issues with vSphere Replication 5.5 and Single Sign-On. As you read through this roundup of tweets, let us know which improvements you're excited to try, and where you think vSphere still falls short.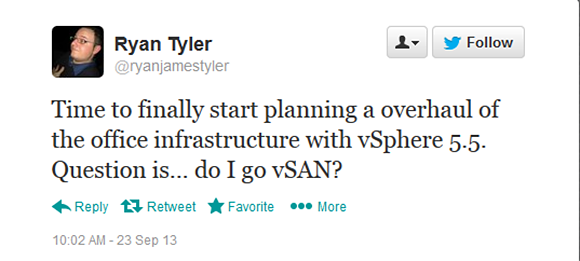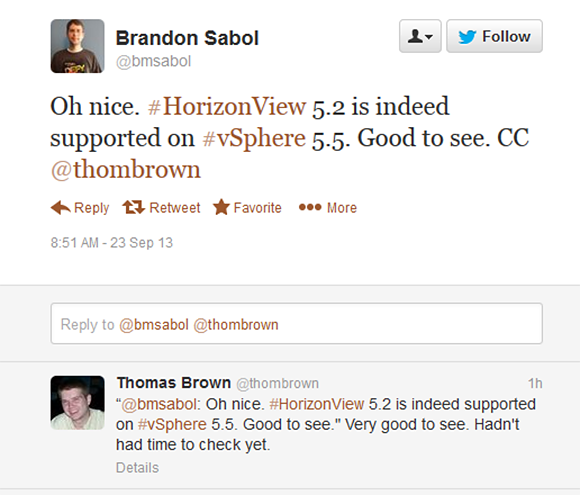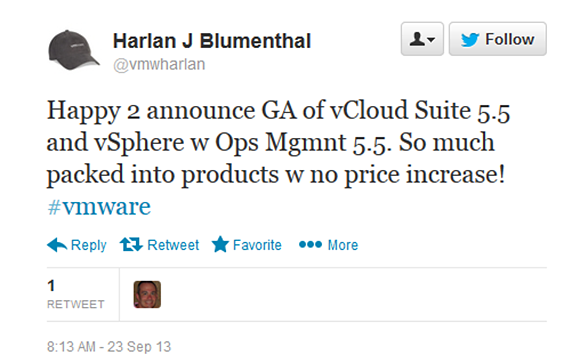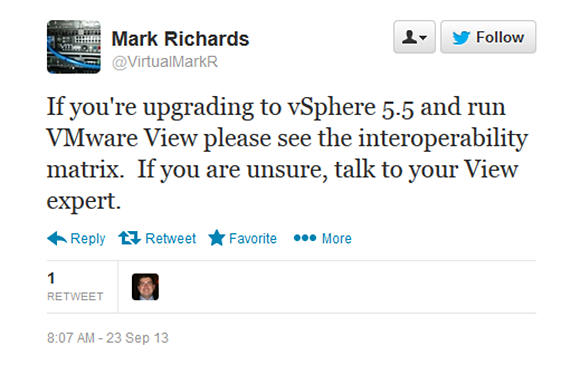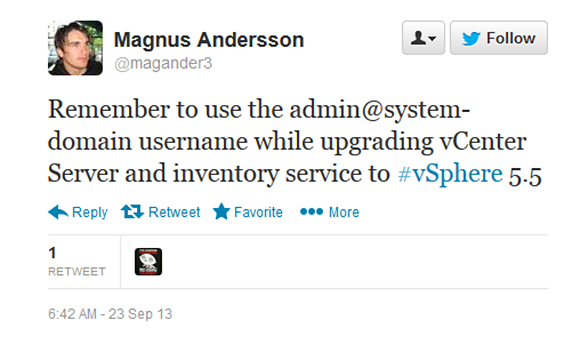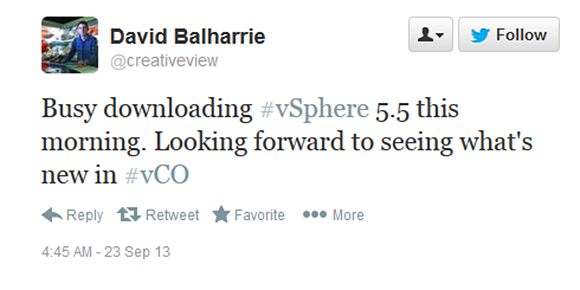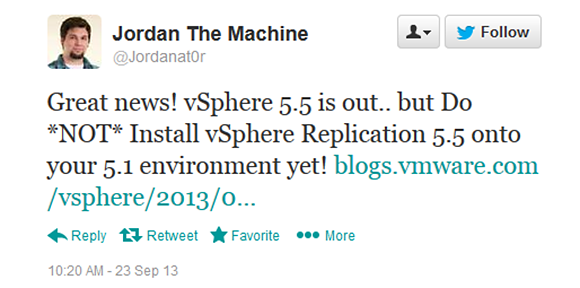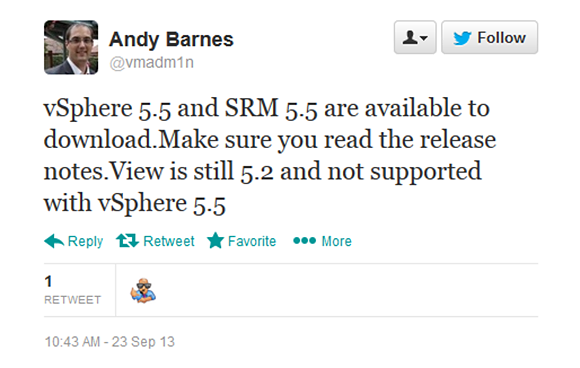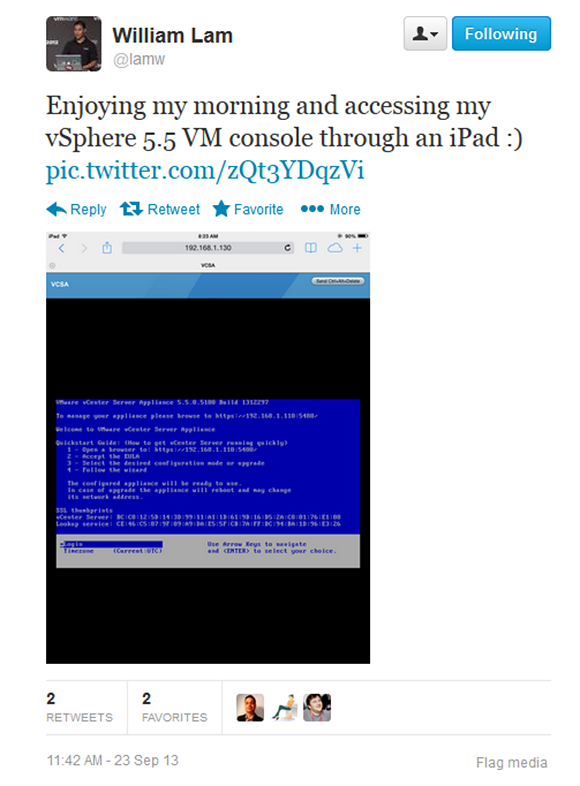 Dig Deeper on VMware new releases and updates