Share this item with your network:
Container orchestration for a new breed of IT

bahrialtay - Fotolia
VMware customers express frustration, confusion
VMware continues to evolve as a company but there are still users who are frustrated and confused about their products.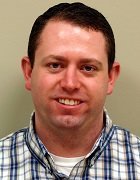 By
VMware customers are always on the lookout for new products and upgrades and the company continues to try to find ways to innovate and spread its tentacles into different areas of the data center. Between its cloud vision and its recent venture into containers with Photon Platform and vSphere Integrated Containers, the software giant's effort to expand its market is evident.
However, there were some cries for help on social media over the last couple of months. Ranging from those looking for help to those frustrated with download issues, VMware customers let their voices be heard. While the company continues its focus on updates to fix certain issues and alleviate the frustration that users experience, there are still those looking for help.
VMware customers expressed their frustration over vCloud Connector and other downloading issues. One user also complained about how Linux desktop users don't get all of the same features as other VMware customers. One user even boasted how a VMware Certified Professional, one of the company's certifications that users can earn, had come to them for help. Even though they held the certification, they still sought help from someone with their environment.
Over the past month, those VMware customers took to Twitter to vent their feelings and frustrations and in hope of finding help.
Is it safe to cancel a Storage vMotion of a running VM? #vmware

— Simon Häni (@Haennerson) April 20, 2016
Just when I want to DL the awesome #h5client the #VMware pages are "under maintenance" again. This sucks! pic.twitter.com/9oEgiU8HyK

— Andreas Peetz (@VFrontDe) March 30, 2016
Why does #vcloudconnector have to make my life so hard? C'mon #VMware fix this :(

— Stellios Williams (@TheNewStellW) April 11, 2016
Problem with #VMware #NSX 6.0.x/6.1.x ? Save searching KBs and just Upgrade your env to 6.2.2. #Timesaving :-)

— Chris Neale☁ (@MrCNeale) April 11, 2016
Where are my #powercli experts? I need help with a loop that I can't properly format. #vmware

— M. Crognale (@matt_crognale) April 7, 2016
Love it when a #vcp askes me for help with their #VMware environment. #fail

— Eric Philipp (@eaphilipp) March 14, 2016
#vmware continues to treat #linux desktop users as second class citizens, still doesn't have a remote client download for Linux!

— Anthony Clark (@anthonyclarka2) April 19, 2016
4 hours to download a 25GB #VMware VMDK file from a data store. Looking on the web it seems it's not even unusual but this seems excessive

— Martyn Dews (@Yorkie71) April 15, 2016
Dig Deeper on VMware basics