What is VMware vCenter Converter?
VMware vCenter Converter is VMware's free product that converts physical machines to virtual machines. Learn more in this super definition.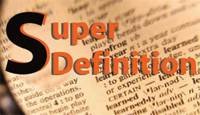 Even outside of IT, many people have heard the term virtualization and may even be familiar with how it can save businesses money by more efficient use of existing resources.
But exactly how to move from physical machines to virtual machines (referred to as a physical-to-virtual migration, or P2V) may be a mystery to those without experience in the process. Here is where one of VMware's most useful tools comes in: VMware vCenter Converter.
VCenter Converter is the bridge between physical machines and virtual machines. It allows you to take that first big step into virtualization: creating a virtual machine from a physical machine. Decoupling a physical machine from its hardware limitations and turning it into a virtual machine disk file (VMDK), with all its inherent advantages, is one of the most exciting parts of the entire virtualization process. The resulting virtual machine (VM) can then operate in either a hosted virtualization environment, such as VMware Workstation, VMware Player or VMware Server, or a bare-metal environment, such as VMware vSphere ESX or ESXi. VMware Converter can also transform virtual machines from other virtualization platforms, such as Microsoft VirtualPC or .ovf, to a VMware-compatible format.
How VMware Converter works
VMware Converter 4.0 is a small Windows platform program that is installed either on a remote server or locally and can be run either remotely, locally or via a bootable CD-ROM. Converter connects to the target machine using adminstrator credentials and an agent may be installed (depending on the conversion process you are using) on the target physical machine which facilitates the conversion process. Then, after answering various configuration questions, the conversion begins.
There are two different ways to use VMware Converter to make a P2V conversion: "hot" or live migrations and "cold" or offline migrations. Each has its own advantages. The functional requirements and usage of the physical server will weigh heavily on your decision; it is up to you to determine which makes sense for each physical machine. Like any other tool, knowing the options helps you to best leverage the tool. SearchVMware.com has a number of very good articles about P2V migrations with VMware Converter that can help you decide what will work best in your environment.
Because using VMware Converter is so simple, it is easy to get started virtualizing your environment and wanting to keep converting until everything in your environment, even the espresso maker, is virtualized. Wait -- everything but the espresso maker.
Of course, it wouldn't be wise to trade managing standalone, easy-to-understand physical machines with the uncertainties of a managing a completely new environement without a plan. I recommend you spend time thinking about how to manage your newly converted virtual machines and research whether virtualizing a system will affect support prior to the indulging the compulsive thrill of using vCenter Converter to clean up your work space. Once you start using Converter to virtualize your environment, it's doubtful you'll look back.
| | |
| --- | --- |
| | Mak King has been in the IT industry for 14 years, progressing from his blissfully green days of DOS and sneakernet to VMware and storage area networks. He has certifications from Netware (CNE), Microsoft (MCP), CompTIA (iNet) and VMware (VCP Virtual Infrastructure 3). He is the virtualization and directory services subject matter expert for NYCE Payments Network, LLC (an FIS company), where he has been employed for over 10 years. |