Purple Screen of Death (PSOD)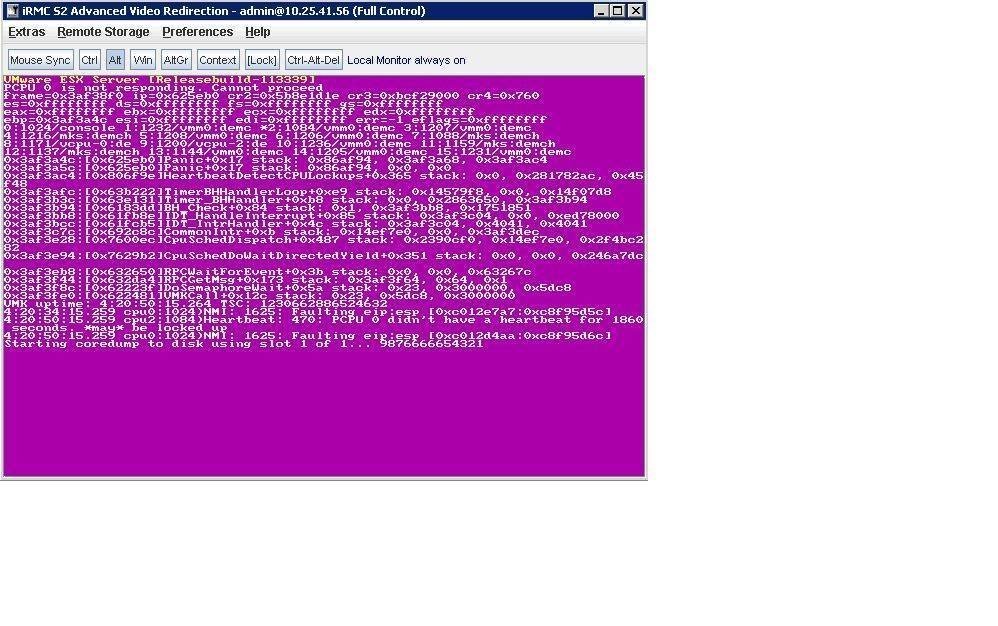 PSOD stands for "Purple Screen of Death". This when an ESX vmkernel experiences a critical failure.
They are quite rare I've only personally experienced three since I started working with VMware in Jan, 2004.
As a light-hearted view of the product, I thought it would be fun and amusing to collect a "rogues" gallery of PSOD's. Enjoy!
The first one is above:
Submitted by: Christian Heigl 
Date: 29 May 2009
Hardware:  FSC RX600 S4, 4 Quad-Cores, 128GB Memory
Build: ESX  3.5, Update 2
Cause:  Defective CPU 0
Resolution:  Replace CPU 
View All Photo Stories