Purple Screen of Death (PSOD)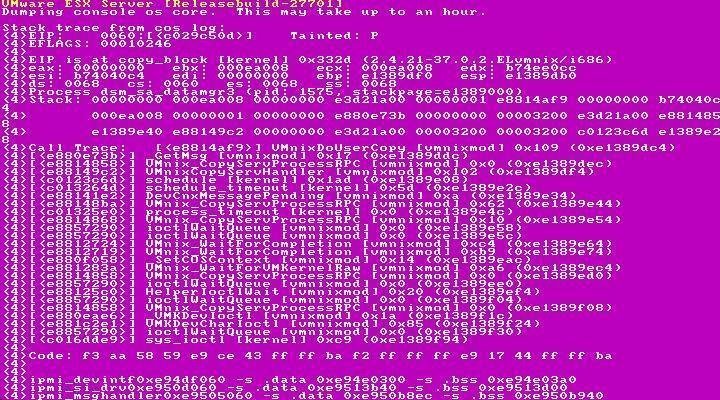 Submitted by: Wouter Wolkers
Date: 19 Sept, 2007
Build: 3.0.2 fully patched as of today
Hardware: Dell PowerEdge 1950
Cause: unknown
Resolution: Welll….. it's crashing at boot, 100% reproducable… VMWare is currently blaming the disk configuration, so running a hardware test. If that gives no errors, I'll go back to contacting VMWare to get this machine back up.
Might have to reinstall ESX though.
View All Photo Stories