Purple Screen of Death (PSOD)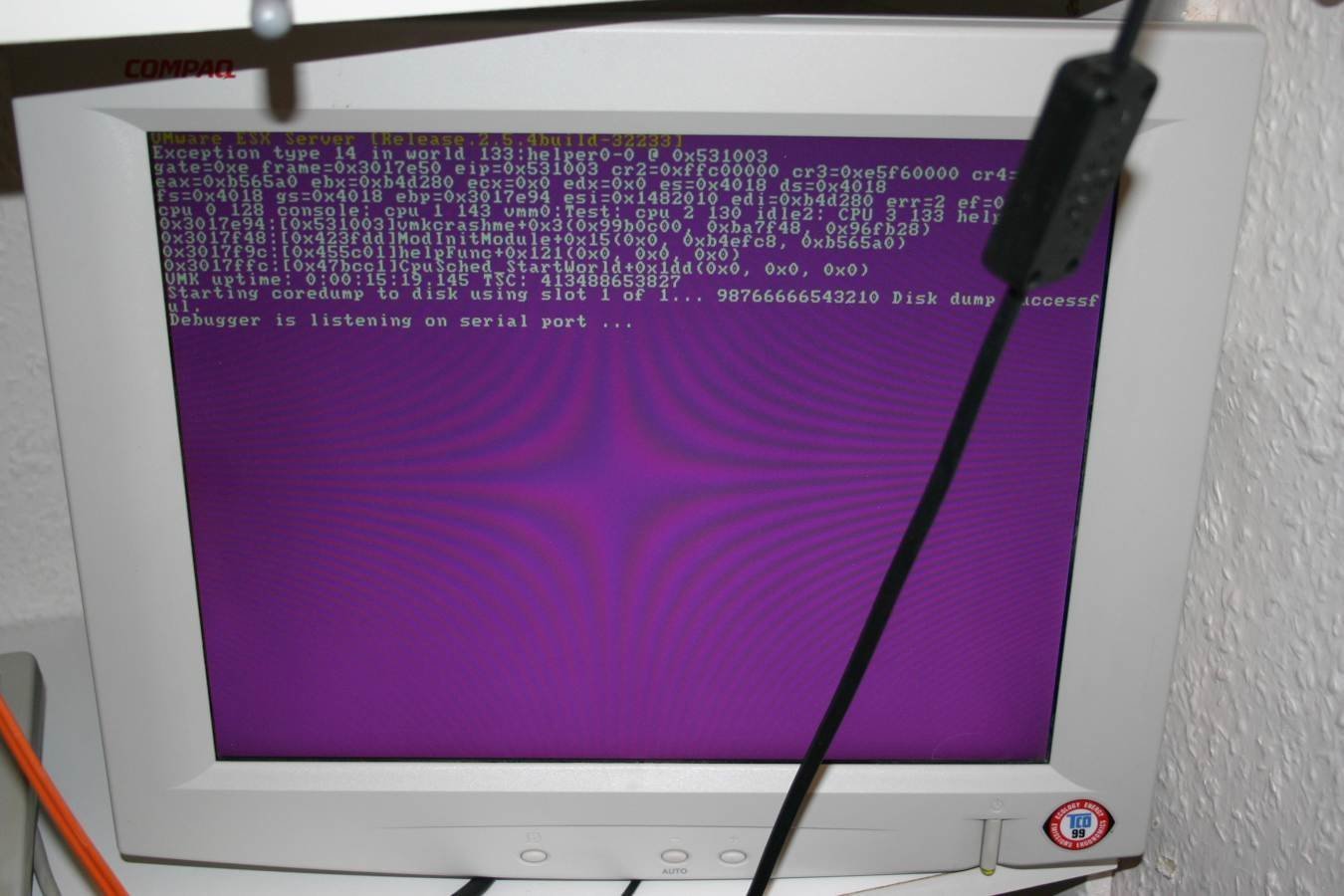 Submitted by: Andrew Hancock
Date: 13 November, 2006
Hardware: HP ProLiant 5500R
Build: 2.5.4 Build 32233
Cause: ESX server deliberately crashed to generate a PSOD and core dump for VMware Engineering to debug faulty e1000.o driver in 2.5.4 Build 32233 and later.
Resolution: The intention was to generate a PSOD. Don't deliberately PSOD an ESX server. (this was not a production system!).
View All Photo Stories