Evaluate
Weigh the pros and cons of technologies, products and projects you are considering.
Top free vSphere tools of 2012: Veeam, vKernel, Xangati make the list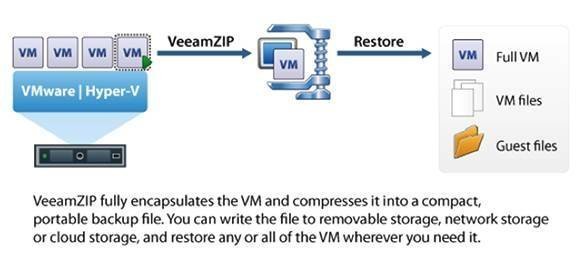 Veeam Backup Free Edition, also known as Veeam ZIP or FastSCP, was my top choice for free VMware tools in a competition at the VMworld 2012 user conference in San Francisco. It is an established free multi-hypervisor backup tool.
Veeam Backup Free Edition creates portable backup files of virtual machines (VMs) in a Veeam ZIP format. Veeam ZIP fully encapsulates the VM and compresses it into a compact, portable backup file. The free vSphere VM backup tool replaces Veeam's FastSCP and can back up Microsoft Hyper-V VMs as well.
The free edition includes instant image-level recovery, file-level recovery and a file manager to stay on top of VM and host files. You can write the file to removable storage, network storage or cloud storage, and restore any or all of the virtual machine wherever you need it. Veeam Backup Free Edition even allows you to migrate live VMs to any host or data store, similar to an advanced vSphere feature.
It does have limitations: It lacks replication, scheduled backup, incremental backup and simultaneous VM backup. Still, Veeam Backup Free Edition is an excellent tool for making VMs portable and for use in lab environments.
View All Photo Stories