Enabling HTML access to VMware View 5.2 virtual desktops with Blast
Virtual desktop users will appreciate HTML-based access in VMware View 5.2. Here's how to enable VMware Blast and how it compares to PCoIP access.
A new feature of VMware View 5.2, VMware Blast enables HTML-based virtual desktop access. It simplifies virtual desktops for end users, as long as they accept some limitations.
VMware released View 5.2 with the Horizon Suite for end-user computing. VMware Blast, formerly AppBlast, allows end users to access their virtual desktops from a browser without installing a client.
Enabling HTML-based View access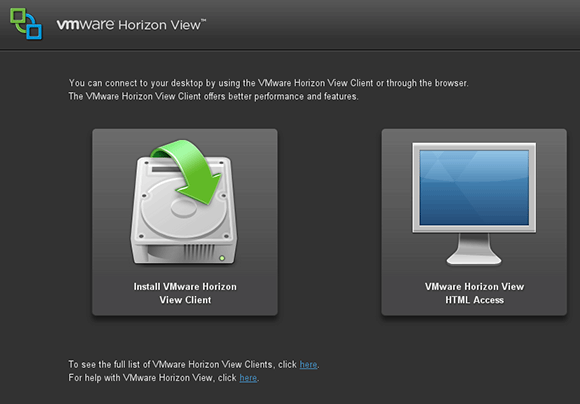 Figure 1. End users can choose the View Client or HTML-based access.
You can add HTML access to an existing View environment by installing the VMware Horizon View Feature Pack, which comes with a Remote Experience Agent. Install it on the View virtual desktops that already run the View 5.2 agent. Next, install the HTML Access software on the View Connection server. You can now connect via a website to a server that allows View users to choose whether to download a regular client or access their desktop through HTML (see Figure 1). Remember to enable the HTML access feature on users' desktop pool in View.
Once the user selects HTML Access to View, they have a choice of desktops (see Figure 2). Simply clicking on their preferred desktop icon will open it in a new window. When everything works as intended, the end user will be presented with a Windows Desktop in a browser (see Figure 3).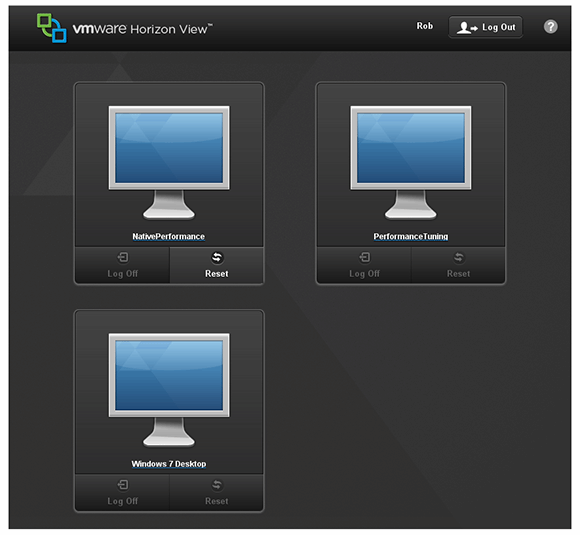 Figure 2. End users can choose what desktop to use with the HTML-based View connection.
While Blast setup is pretty straightforward, port connections can get tricky. When connecting through a View Security Server, the HTML Access component also must be installed on that server. The Blast Gateway is then accessed through port 22443. The initial connection is through port 443, which is always available. But you may then have a site where some ports cannot be used. In this case, HTML-based access won't work: The login succeeds, but the desktop connection will never establish and eventually times out. I discovered this performing one of my first View 5.2 demos, on a site where most ports were blocked.
An argument for View clients
HTML-based View access simplifies virtual desktop usage, but it is not a replacement for the available View 5.2 clients. With HTML access, View 5.2 desktops don't support audio or connections to USB devices. Other limitations are less obvious. The display protocol is HTTPS and is surprisingly fast; however, it will not provide all the advanced features of the PC over IP (PCoIP) protocol that regular View clients support.
On a given virtual desktop, performance won't differ between the HTTP access and Windows View Client connections. But when graphics or video are used, the enhanced features provided by PCoIP to the client are noticeable. Even the performance achieved with Remote Desktop Protocol is better than the HTML access in these situations. Nevertheless, client-free View access is a great step forward for virtual desktop use from anywhere, from any device.
Other new features in VMware View 5.2
A feature named Unity presents desktop-OS applications in a side menu of iOS and Android clients on a tablet or smartphone in View 5.2. On VMware Fusion and Workstation, Unity already runs applications from a virtual machine seamlessly on the host system. End users can select to work with a Windows application in their View client just as if it were a native app on their device. For Unity to work, you need the same Feature Pack components installed as for the HTML Access feature.
Space Efficient Virtual Disks, a new disk format introduced with vSphere 5.1, now can be used in combination with View. Horizon View 5.2 also improved 3-D graphics support, enabling more virtual machines with 3-D graphic applications per host than older versions. The vSphere host can use a hardware-accelerated adapter with its own GPU virtualized to the VM. VMware View 5.2 also added support for Windows 8.