Problem solve
Get help with specific problems with your technologies, process and projects.
How to install VMware vCAC in a cloud computing test environment
Installing VMware vCloud Automation Center on a virtual machine lets you test out the cloud computing tool without a lot of complicated requirements.
With a little time and some spare capacity in a virtualization cluster, you can install a test setup of VMware...
Continue Reading This Article
Enjoy this article as well as all of our content, including E-Guides, news, tips and more.
vCloud Automation Center to prepare for cloud computing. Here's a step-by-step process to get started.
1. Prepping for vCAC installation
The best way to start out with VMware's heterogeneous cloud management tool, vCloud Automation Center (vCAC), is by installing it simply as a virtual machine (VM). In this example, vCAC will install on a VM with 2 vCPU, 16 GB RAM and 100 GB disk space. The VM already has Microsoft Windows Server 2008 R2, .NET Framework 4, Internet Information Services (IIS) 7 and SQL Server Express 2012 installed and all firewalls turned off. Start by copying the vCAC install folder onto the VM desktop. The VM must be joined to the domain with a correct domain name system setup for the vCAC installation to succeed.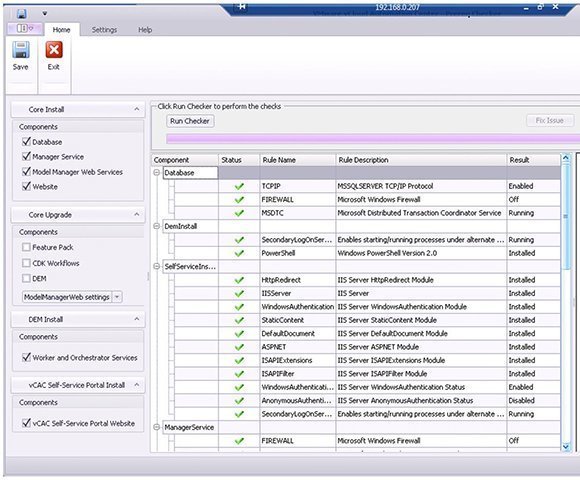 Figure 1. Use the VMware vCAC prerequisite checker to avoid issues midway through installing the tool.
Before vCAC installation starts, run through the installer's prerequisite checker to identify any necessary setup changes. Many discrepancies are minor enough to be automatically resolved by just clicking "Fix Issue."
2. Installing vCAC
With your XML vCAC license key on hand, open the VCAC install folder and install DCAC-Manager-Setup. Local database support must be enabled. If you are installing vCAC version 5.2, you will have a standard VMware key. Select "Database" from the installable list of components and make sure the rest of the components are checked. The vCAC Manager Service allows vCAC agents and the database to communicate with SMTP for mail.
On the IIS bindings page, select the default IIS website from the drop-down list and choose Go through the setup. Keep the HTTPS option; most options require fully qualified domain name (FQDN) and port numbers, so read carefully.
The default settings for the vCAC database connection configuration are sound -- I used my domain admin credentials for the database. Test the connection to make sure it is all working. If you get a warning that says you are not a member of the sysadmin role, use SQL Server Management Studio to add the user to the sysadmin role.
The vCAC service account is good to have, so fill in the service configuration and leave the defaults as they are. Use your domain credentials. Same goes for the vCAC Model Manager screen -- just fill in the Model Manager web FQDN and port information. The Model Manager communicates with the database, console and Distributed Execution Managers (DEMs) to better integrate custom and external entities.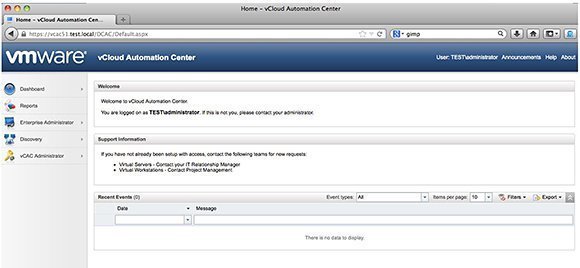 Figure 2. You now have VMware vCAC installed.
For a test setup, you can accept the default Authorization Manager authorization store. On the mail configuration screen, input the server name and address of your choosing, but make sure the vCAC website host name is correct. You can simply use Mail if you want to.
Once everything installs, do a quick reboot and check the event log for any problems.
3. Setting up the vCAC agents
You should now be able to log in and move on to installing the DEM agents, which will execute vCAC processes. Open the DCAC-DEM-Setup file and run the install. You will need two DEMs: one worker and one orchestrator or manager DEM to oversee the worker. Give each DEM a descriptive name and click through the setup wizard.
Once your DEM agents are in order, fill in your vCenter username and password as the new vCAC Administrator credentials. Under Endpoints, New Endpoint, you'll select vSphere (vCenter) and check off your credentials from the list.
For VMware vCAC to properly integrate its components, install DCAC-Agent-Setup on the local machine and give it a descriptive name. The rest of the installation is straightforward, but be sure to select vSphere on the agent type and use the endpoint that you created in the last step.
You're now ready to set up VMware vCAC administration.
About the author:
Stuart Burns is a virtualization expert for an 80,000-user global financial Fortune 500 company based out of the Boston area. Stuart has been involved in VMware and virtualization for 6 years, as well as OpenStack, and holds multiple VMware certifications including VCP.
Dig Deeper on Using VMware cloud computing tools