Evaluate
Weigh the pros and cons of technologies, products and projects you are considering.
How vCloud Integration Manager boosts VMware in the public cloud
VMware developed vCloud Integration Manager to unite public cloud service providers, middlemen and cloud customers with the vCloud infrastructure.
For VMware's cloud platform to take off, cloud service providers must be able to deliver Infrastructure as a Service (IaaS) vCloud-based public clouds that are better than competitive solutions -- and make money while doing it. Enter VMware Inc.'s vCloud Integration Manager for vCloud service providers.
End users should be able to easily consume public cloud. Users expect to sign up for public cloud services, have them provisioned, consume them and be billed (accurately). All of this should happen efficiently and expeditiously with minimal user involvement. Over time, some cloud service providers have done this well; others have struggled. VMware's goal with vCloud Integration Manager is to make vCloud services easier to consume and more popular among VMware administrators across companies small and large.
VMware vCloud-based cloud service providers don't only provide services directly to end users. Other companies in the middle serve as distributors and value-added resellers (VARs), as well as aggregators that package services for small customers.
Developers can interface with vCloud Director and write full applications for it, thanks to the vCloud Director API.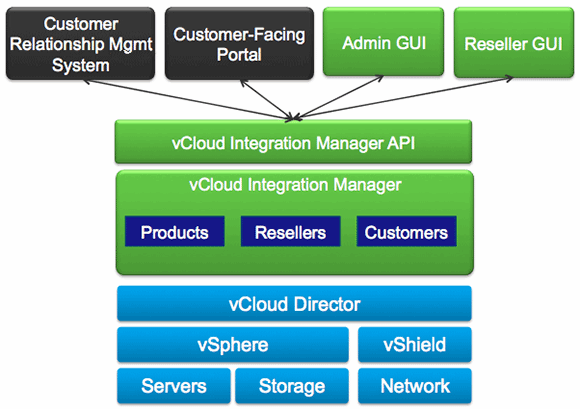 Figure 1. VMware vCloud Integration Manager functions as a layer between infrastructure and cloud customers.
How vCloud Integration Manager works
VCloud Integration Manager sits on top of vCloud Director, which sits on top of vCenter and vSphere (see Figure 1).
Multiple pieces make up vCloud Integration Manager:
The vCloud Integration Manager database keeps track of products that a cloud service provider offers, as well as any resellers of those products and the provider's customers.
The vCloud Integration Manager API set of RESTful (representational state transfer) APIs allows other applications (from VMware or third parties) to interface with Integration Manager.
An administrator GUI (Web-based) and reseller GUI connect to vCloud Integration Manager's API. These GUIs help providers easily and efficiently offer their services to resellers.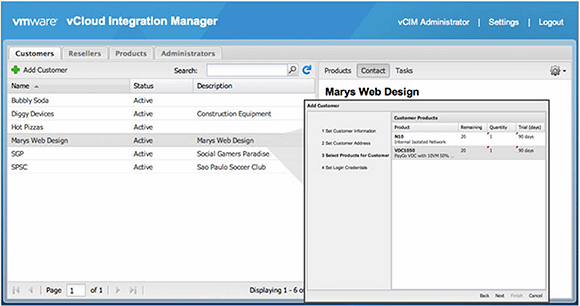 Figure 2. Administrators use this interface in vCloud Integration Manager.
Using the Integration Manager API, cloud providers and resellers have the option to interface Integration Manager with other applications, such as a customer relationship management (CRM) system or their own portal.
VMware vCloud Integration Manager also automates common cloud deployment tasks, such as setting up a new vCloud customer's environment. This covers configuring vCloud Director virtual data centers, virtual networks, administrative accounts and whatever other cloud resources the user orders. By significantly reducing the time it takes for a new vCloud customer to get the services they ordered and add them to the billing system, the provider and reseller can reduce administrative overhead, appear more proactive and start producing income faster.
Who needs vCloud Integration Manager?
A typical VMware administrator or enterprise IT pro may never see a vCloud Integration Manager interface. Integration Manager works in the background at public cloud service providers to streamline deployments and increase efficiency. Beyond public cloud administrators, vCloud Integration Manager helps VARs, aggregators and vCloud-based cloud customers.
Improving vCloud IaaS provisioning and consumption should increase cloud providers' revenue and grow the vCloud IaaS ecosystem. "I find it really hard to believe that we cannot collectively beat a company that sells books," Carl Eschenbach, COO, sniped at a VMware Partner Exchange 2013 conference, referring to Amazon Web Services (AWS). VMware's vCloud ecosystem is counting on vCloud Integration Manager to compete with AWS.
Graphics courtesy of VMware.
Dig Deeper on VMware new releases and updates