Problem solve
Get help with specific problems with your technologies, process and projects.
Poking holes in the VMware certifications pyramid
VMware certifications are well known and respected in the IT industry, but holes in its training resources and certification lineup leave VMware short of Cisco and Microsoft.
Don't get me wrong, I love VMware products and I applaud the company for what it has done with its certifications...
Continue Reading This Article
Enjoy this article as well as all of our content, including E-Guides, news, tips and more.
thus far. However, as an impatient consumer who expects Starbucks to be open 24/7, I also think that VMware needs to hurry up and fill some of the gaping holes in its certifications.
The VMware certifications pyramid
What is a certification pyramid, you ask? It's a term that I'm borrowing from Cisco, which uses the pyramid to show its certifications, from entry level to advanced. The pyramid shape conveys that the number of people certified in the more advanced certifications goes down as the difficulty of the cert goes up. It also shows how Cisco's certifications are very well structured. So how do VMware certifications stack up if put into a similar pyramid diagram?
I recently gave a presentation about VMware certifications where I talked about my own VMware certification pyramid. Here's what it looks like: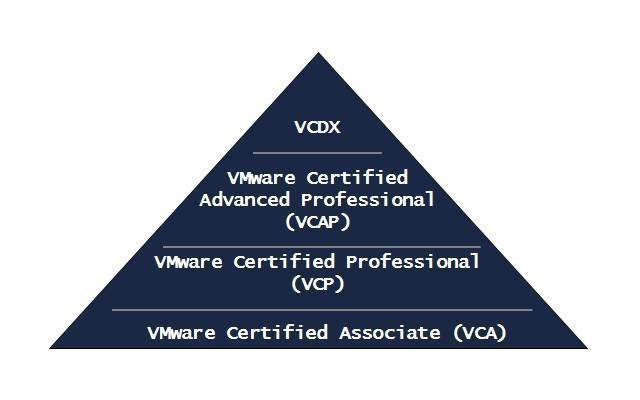 Graphic by David Davis (not affiliated with VMware)
VMware has an entry-level certification, the VMware Certified Associate (VCA). Above that is the company's original certification, the VMware Certified Professional (VCP). The VMware Certified Advanced Professional (VCAP) requires a VCP and sits above it. Finally, at the the pinnacle of the VMware certifications pyramid is the VMware Certified Design Expert, the highest-level certification the company offers.
Since its inception, VMware's certification pyramid has grown, now offering multiple areas of specialty at each layer. In fact, the pyramid is still growing. This June, VMware added a cloud-computing specialty to its VCP certification. The VCP- Infrastructure as a Service (IaaS) could be just the first in a series of new cloud-focused certifications. I hope that VMware will next add a VCAP – IaaS and a VCDX Cloud Infrastructure Architect.
At first glance, it appears that VMware's certifications, like Cisco's, fit nicely in to a pyramid, but its certification offerings aren't as complete as this graphic leads you to believe. Let's discuss.
Breaking down the VMware certifications pyramid
VMware still has a lot to do in order to develop the best virtualization certification program today. Here are the areas of the pyramid that need improvement:
VMware Certified Associate: Having an entry-level certification is an excellent idea. VMware needs an entry-level cert that requires no VMware education class for those who are new but interested in proving their knowledge.The issue with the VCA today is that it only covers desktop virtualization. Worse, it hasn't even been updated for VMware View 5, despite the fact that the VCP-DT has been updated. The fact that VMware has already released a minor upgrade to View makes the VCP-DT4 significanty outdated.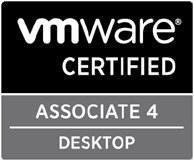 Why have an entry-level certifcation that doesn't even cover your core product (vSphere)? I have been saying for some time, to whomever will listen, that VMware needs to come out with a VCA on vSphere for entry-level administrators. Like the Cisco CCNA or the Microsoft Certified Professional, an entry-level certificatiuon that focuses on vSphere could be the first step to obtaining the VCP.
VMware Certified Professional: The VCP is the longest running and most successful of the VMware certifications, with more than 100,000 people certified. It's the only VMware cert that requires that you take an official VMware education course . Some have said that this is a money-making scheme for VMware. I don't know whether that is true or not; certainly it makes the certification more exclusive. Personally, I don't believe that VMware needs to make itself more exclusive in the world of IT – VMware needs worldwide visibility and acceptance of its product line. There are probably hundreds of thousands of admins around the world that already use vSphere, or would like to, but just can't afford to pay roughly $3000 just to take the class to get certified. Instead, VMware needs to drop this class requirement and make the proposed VCA on vSphere the requirement for the VCP.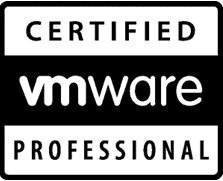 It's also possible to obtain a VCP certification with a desktop virtualization specialization – the VCP-DT. It is great that VMware offers speciality certifications at each of the layers, but it also need to be consistent. For example, there are desktop specialties in the VCA and VCP layer but not in higher levels. There are design specialties in the VCAP and VCDX layer, but in the lower levels. If you are going to have a specialty, why not have it at every layer of the pyramid? Cisco does.
VMware Certified Advanced Professional: The VCAP is broken up into two areas of speciality – data center design (DCD) and data center administration (DCA). Both of these have recently been offered in versions that cover vSphere 5. I applaud VMware for making the DCA a 100% hands-on exam, which is unusual and makes it very exclusive. There are two areas of improvement for the VCAP exams. First, VMware needs to come out with an upgrade exam. The VCAP exam costs around $400 and takes about 3.5 hours to complete. It is ridiculous that existing VCAP certification holders should have to go retake the entire exam every time VMware releases a major version of vSphere. VMware should allow certification holders to upgrade their VCAP by taking the latest version of the VCP exam.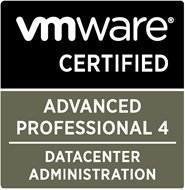 VMware should also lengthen the amount of time certification holders have to do the upgrade. This year, the timeframe to upgrade your VCP to a VCP5 without having to take a class expired before the VCAP exams even went into beta. Second, VMware should offer more free hands-on labs and other simulation tools to help you prepare for this expensive and lengthy exam. Today, the only option is to take a VMware eduction class and/or build your own lab.
VMware Certified Design Expert: People have compared the VCDX to the Cisco Certified Internetwork Expert (CCIE) certification, but that is inaccurate. The VCDX is more similar in concept to the Cisco Certified Architect (CCA) because, to obtain a VCDX certification, you must submit a virtual infrastructure design proposal (after already having a VCP and both VCAP certs) and if approved, defend your design in front of a group of VMware VCDXs.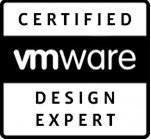 The VCDX is not a hands-on exam; it's all about design decisions and intelligently defending those decisions in front of a group of very tough experts (playing customers). The ideal candidate is an enterprise consultant and designer with a number of years experience who has solid presentation skills and can think on his feet to quickly defend his position. Obtaining a VCDX is also not for the faint of heart. As of yet, there isn't a standard schedule when these defenses happen, how often they happen and where they happen. The process of the design submission, review and scheduling a slot to defend your design can take many months.
In my opinion, there are three big problems with the VCDX today:
VMware needs to be up front in publicly posting VCDX preparation resources. The company does have VCDX workshops, where a presentation is given, but does not make it easy to find out when they are happening. This is really important test information that should be posted publicly, not hidden away for a select group of people who are able to attend the workshop.
There are virtually no preparation courses or bootcamps to prepare for the VCDX. The company's attitude seems to be, either you are an expert enterprise consultant or you are not. Obtaining a VCDX without that prior knowledge is extremely difficult. If VMware wants to increase the ranks of this important cert (and they should) then they need to make it easier for interested candidates to get on the path.
There is no top-level certification for the VCP and VCAP-DCA vSphere Admins who want to achieve a higher level of certification. How about a VMware Certified Administration Expert for those who achieved a VCAP-DCA and want to take the next step (similar to a CCIE R&S, CCIE Security, or CCIE Voice)?
Bring back VMware Technology Network subscriptions
Besides the certification-specific improvements that could be made, I believe that one of the greatest things that VMware could to do for those who want to get certified is to bring back the VMware Technology Network (VMTN) subscription, as Mike Laverick and others, have petitioned for. The VMTN was very similar to Microsoft's very successful TechEd subscriptions that IT pros and developers use to learn about Microsoft's products. Why wouldn't VMware want to do this? It mirrors what Microsoft is already doing and it gets the word out to IT pros that VMware has the best products and solutions available today.
There is no doubt that VMware has some amazing products and they have done so much to create a popular certification program lineup that is gaining recognition. I hope that, over time, VMware will plug these holes in the program and continue to market the VMware certifications lineup to the IT community.
Dig Deeper on VMware Certified Professional (VCP and VCAP)