Evaluate
Weigh the pros and cons of technologies, products and projects you are considering.
SDDC a step closer with vCenter Operations Management Suite 5.8
With vCenter Operations Management Suite 5.8, VMware pushes its vision of a management tool that can handle multiple hypervisors and competing clouds.
It's no secret VMware is stepping outside its virtualization comfort zone and wants to take over the world of data center management and automation. The company's latest iteration of vCenter Operations Management Suite brings that vision of the fully virtualized data center even closer.
While intelligent cloud management and automation products will help create IT as a Service and make the software-defined data center (SDDC) a reality, VMware is going a step further to say that these offerings must support multi-platform and multi-provider environments to transform IT from a builder of services to a service broker.
At VMworld 2013 in Barcelona, VMware made multiple announcements and provided numerous demonstrations of its new virtualization management offerings, such as vCenter Operations Management Suite (vCOps) 5.8, VMware Log Insight 1.5, IT Business Management Suite 8.0 and vCloud Automation Center (vCAC) 6.0. While vCOps 5.8 and vCAC 6.0 both offer major new functionality, let's focus on vCOps and its new operational analytics capabilities for business-critical applications and storage devices, as well as its support for Hyper-V and Amazon Web Service (AWS).
Microsoft tier-one application monitoring
So many companies use Microsoft tier-one apps for their most crucial of business functions. While vCOps does a great job of monitoring the vSphere infrastructure, it hasn't been strong in application monitoring -- especially for Microsoft tier-one apps -- until now.
To monitor these applications, vCOps uses management packs, which contain the following:
Knowledge about the applications, what metrics need to be monitored and what the common problems are with that application;
Knowledge of the application's services and how they are interdependent;
Default policies that would be used by vCOps to monitor these applications; and
Preconfigured application-specific dashboards, customized to help you monitor and troubleshoot the application.
Figure 1. Monitoring Microsoft tier-one applications with vCOps 5.8.
VCOps 5.8 now monitors SQL Server and Exchange and provides visibility into Microsoft application clusters. Additionally, vCOps 5.8 understands how these clusters and the tier-one apps all map back to the virtual infrastructure hosts and virtual machines.
In this new version of vCOps, vSphere admins can see tier-one app performance and immediately correlate that with the virtual infrastructure -- where the apps are running -- without having to go from one application to another.
New storage analytics
So much of the responsiveness of a virtual infrastructure -- and its applications -- is based on the performance of the underlying storage. In the past, vCenter only had access to storage performance data as seen by vCenter. However, out-of-band metrics from storage are much more accurate; plus, those storage metrics can pull data from servers that aren't virtualized and are accessing storage LUNs directly. There are a few different industry-standard protocols used to gather this storage data, such as Common Information Model, Storage Management Initiative Specification and VMware's vStorage APIs for Storage Awareness.
VCOps 5.8 supports these storage protocols to gather statistics from the storage. For example, you could use it to do the following:
Uncover storage array hotspots that could slow virtual machine performance;
Identify the segment of the storage path causing storage latency; and
Get alerts about physical storage array or path errors that aren't seen by vCenter.
Previously, it was rare for virtualization management tools to talk straight to the storage. With vCOps 5.8 adding direct communication with virtual infrastructure storage, it would be able to offer improved accuracy, troubleshooting and analysis.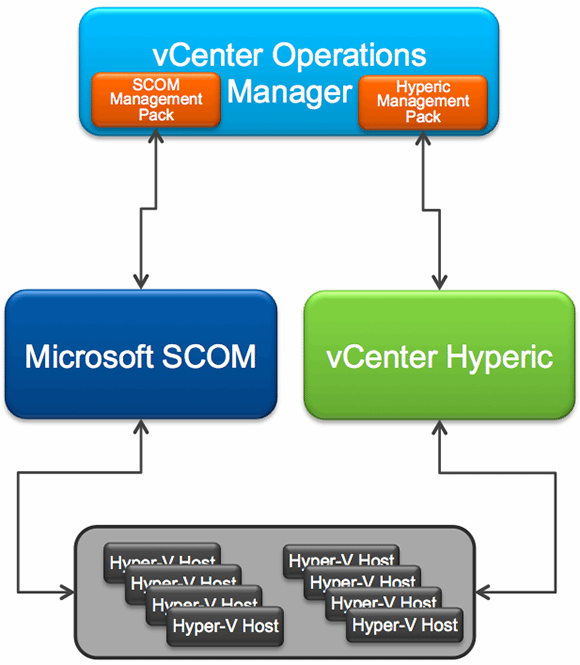 Figure 2. Managing Hyper-V with vCenter Operations Manager.
Support for non-VMware environments
VMware seems determined to ensure that its management and automation products are multi-platform and multi-provider. To that end, vCOps 5.8 supports the following for Microsoft Hyper-V Server and Windows Server with Hyper-V:
Performance monitoring of guest OSes running inside Hyper-V VMs (agent required) which includes CPU, memory, storage and network; and
Out-of-the-box dashboards covering monitoring of Hyper-V hosts and VMs that includes cluster, host, VM utilization, top talkers, disk I/O latency, Hyper-V events and Microsoft System Center Operations Manager (SCOM) integrations.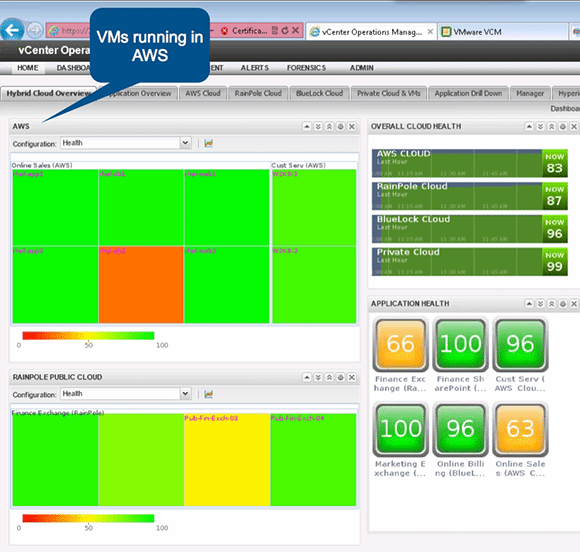 Figure 3. Managing Amazon AWS with vCenter Operations Manager.
In addition to Hyper-V, vCOps 5.8 adds support for Amazon public cloud performance monitoring, which includes support for Elastic Compute Cloud, Elastic Block Store, Auto Scaling Group, Elastic Load Balancing and Elastic MapReduce.
By adding support to manage the performance and capacity of non-VMware environments, VMware is positioning vCOps as a leader in the management of all virtual environments.
Overall, the enhancements included in vCOps 5.8 are all about greater application insight and greater unified management across hypervisors and clouds. VMware's goal in these enhancements is to make vCOps the leading data center management tool.